At Yamato Gokin, we emphasize diversity and individuality. Each employee is valued regardless of age, gender, skill-level, nationality, race, religion or differing values. 
Unlike larger companies and corporations, Yamato Gokin uses its small size as a small-to-medium sized enterprise to nurture employee individuality and diversity.
Do you know of the traditional Japanese candy called Kintaro Ame (金太郎飴)? Wherever you cut this candy, the small faces of Kintaro are the same. However, at Yamato Gokin, each employee uniquely contributes to the growth of the company like a family.
Although many of our workers start with little experience in the copper alloy field, we mentor and train each employee so that they can thrive and grow. Together, with each employee working as a team, we strive to make high-quality special copper alloys that contribute to the global society.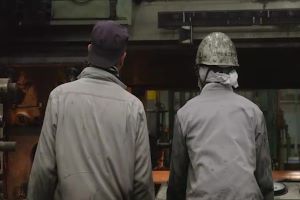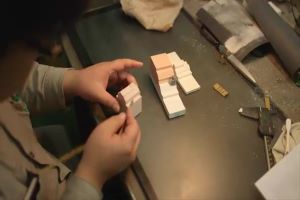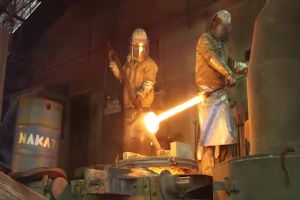 Although Yamato Gokin started from humble and small beginnings, we are a fast growing company that has expanded its business to various industries not just domestically in Japan, but also in many countries around the world. With our goal to expand our business and customer base worldwide, we welcome global talent to join our team and contribute to providing our customers with the best service.
We offer interviews through Skype, visa sponsorship, a flexible start date, and housing support to global talent interested in joining our company.
JET Program Alumni
Currently, there are several former JET Program participants currently working at Yamato Gokin. If you are a JET Program participant interested in working at our company, please stop by our booth at the annual After JET Career Fair.
Yamato Gokin is always seeking talented individuals to join our team.
We offer 1-week internships for graduating high school students matriculating from technical schools, university students, and individuals seeking a job change from a different field.
We highly encourage those interested in joining our company to intern with us first. Meeting the team and learning about what we do will provide prospective hires with a full picture of what Yamato Gokin does and who we are.