At Yamato Gokin, our products are manufactured to the highest quality and standard through our integrated development and production process.
We produce and offer over 100 types of copper alloys in various shapes and sizes to suit our customers' unique needs. You can find our products in a wide variety of major industries and markets as we supply our alloy products not only within Japan, but all over the world.
We ensure that our aluminum bronze, copper beryllium, copper chromium, high-strength brass, and specially-developed Corson system alloys meet strict technical standards for safety and quality.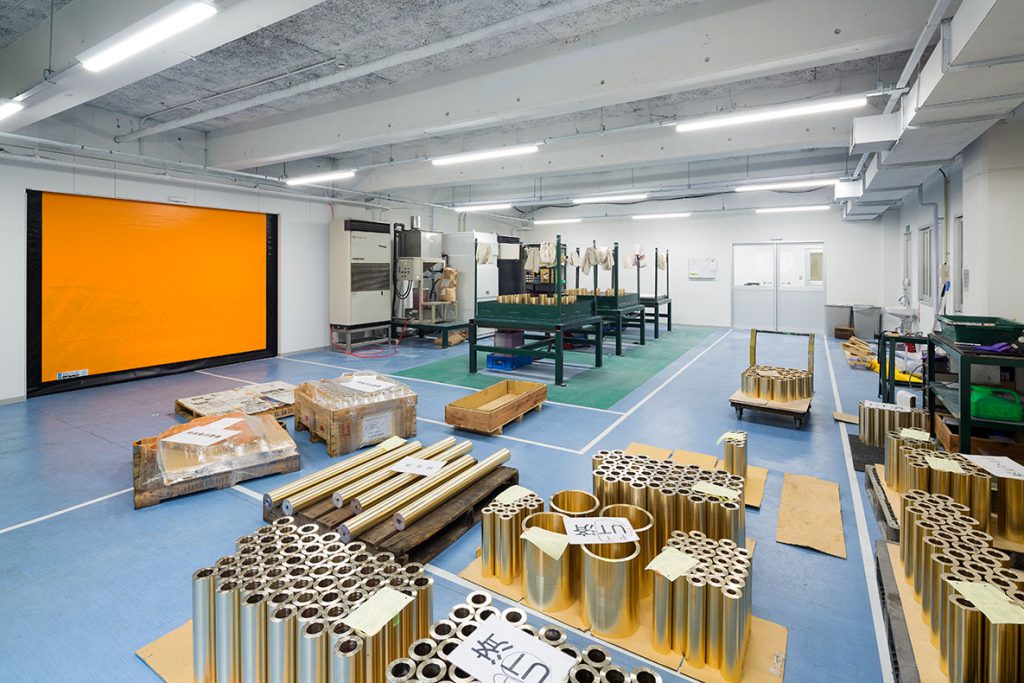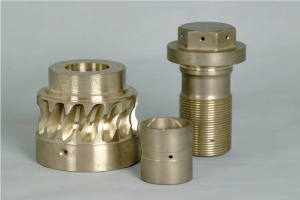 Aluminum Bronze Alloy
First developed in the 1940s by company founder, Dr. Shigeru Hagino, our Aluminum Bronze alloy is created with excellent mechanical properties.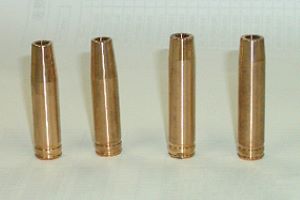 Beryllium Copper Alloy
Our Beryllium Copper has the highest strength and hardness of all copper alloys. It not only has the strength equal to that of special steel, but also an excellent spring quality, electrical conductivity, wear resistance and corrosion resistance due to our unique heat treatment.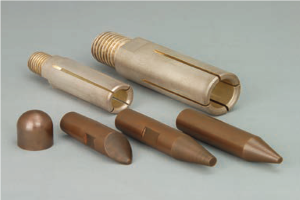 Copper Chromium Alloy
Our Copper Chromium alloy is developed to be heat and wear-resistant with excellent electrical conductivity.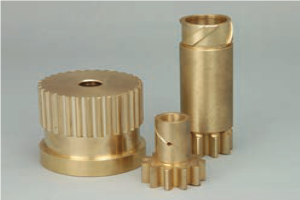 Special High-Strength Brass Alloy
Our High Strength Brass alloy, or High-Tension Bronze, is a material created over years of research and manufacturing experience. It requires no heat treatment to increase its strength and hardness.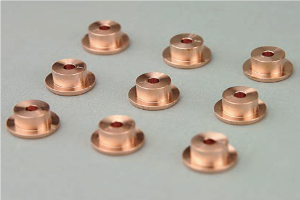 NC Alloy (Corson System)
Our beryllium-free NC25 and NC50 alloys boast uniform high hardness, tensile strength and yield strength, as well as high electrical conductivity for long usage.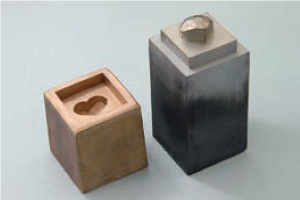 Casting Molds
Our precision and pressure casting molds are carefully and skillfully hand-crafted to show the details of even the most intricate molding designs.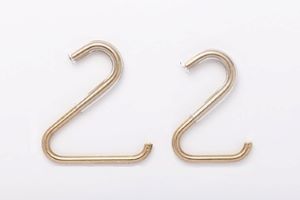 Niko-Niko Grip
Our touchless tool is made of our high-quality aluminum-bronze alloy that is certified by the Japan Copper Development Association as ultra-antibacterial. It enables the reduction of direct contact with public surfaces such as on buses, trains and elevators.